30 July
09.01 A great tit visits the nest.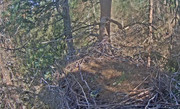 09.46 Grafs arrives calling. He is excited, arranging nest material.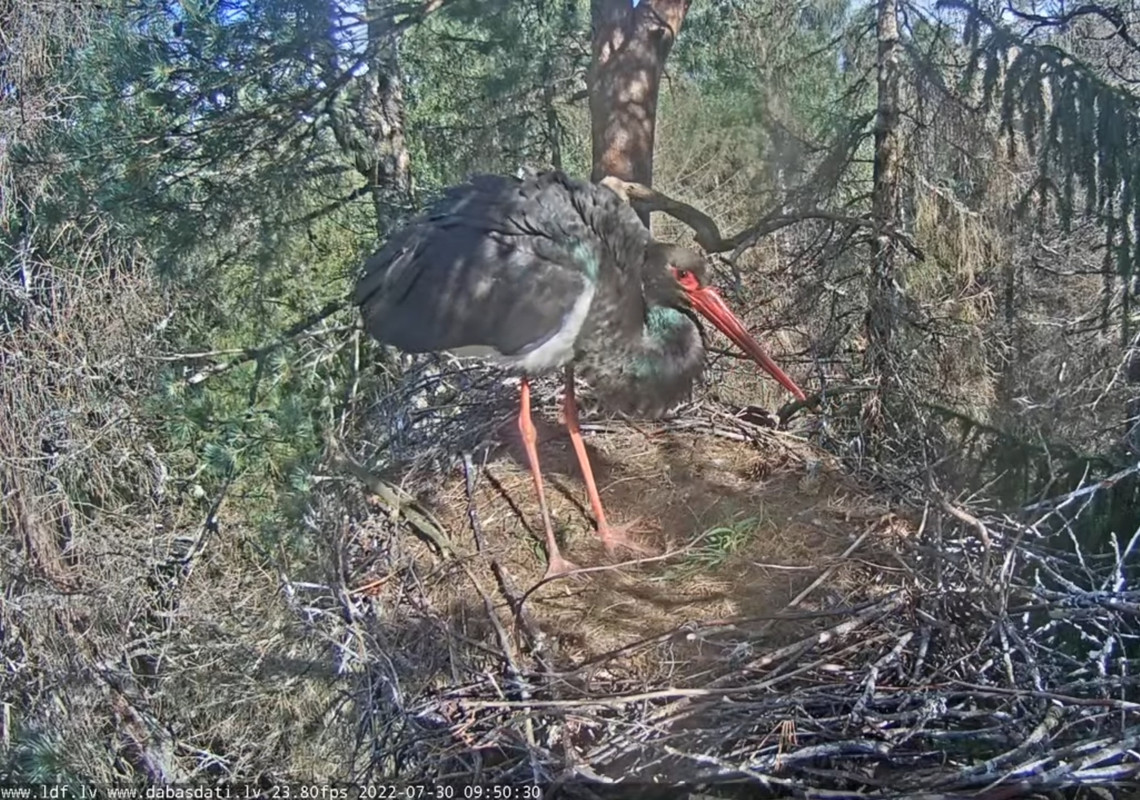 He rests in the nest.
11.40 Grafs gets excited again and starts calling.
He flies out.
11.41 Back again, calling.
11.42 He is in a hurry and flies out.
11.50 Grafs is back, calling.
11.51 Another black stork flies past.
11.51 Grafs pursuits the intruder.