Site Admin
Posts: 8959
Joined: 29 Sep 2021, 09:38
No new data for UDU again

29 August
UDU
New (outdated) birdmap update!
https://birdmap.5dvision.ee/EN/2022/aut ... =0&speed=1
Previous data:
22.(!) 08.2022, Distance: 222 km
near Dossi - a locality in the province of Verona, in the Veneto region, in ITALY
New data:
24.(!) 08 2022, Distance 285 km (+63 km/2 days)
South from San Giovanni in Croce, Cremona Province. ITALY
More detailed later.
Direct street view:
SP343R
https://maps.app.goo.gl/owd3A5YxXxNGHE7k9
Site Admin
Posts: 8959
Joined: 29 Sep 2021, 09:38
Site Admin
Posts: 8959
Joined: 29 Sep 2021, 09:38
UDU's
autumn-winter migration 2021 - 2022
(text - birdmap)
"..... Udu used migration path we did not know before, first two days west, then two days north and then south-west over Saaremaa Island to Latvia. Also further
path is not typical one for migration
, so Udu stopped in western part of Poland and took some time for thinking and calibrating the compass.
North of Wrocław, Udu stopped from 25 August to 14 September, when it started flying over the Tatra Mountains to Hungary.
In Hungary, he will be staying at a large fish farm east of Bánhalma settlement from September 17 to October 8.
It then flies with shorter stops over Romania, Serbia, Kosovo, North Macedonia, Greece and the Mediterranean Sea to Africa.
He flies across the Mediterranean from the island of Crete
on October 25 with a favourable tailwind and reaches the Sahara desert in Egypt.
It takes another three weeks to cross the desert and reach the wintering place. The wintering place was in the Central African Republic.
By February 4, the tracking device on Udu's leg ran out of battery and the small solar panels stopped charging. It is possible that the dust in this area has covered the panels and the light cannot reach the panels.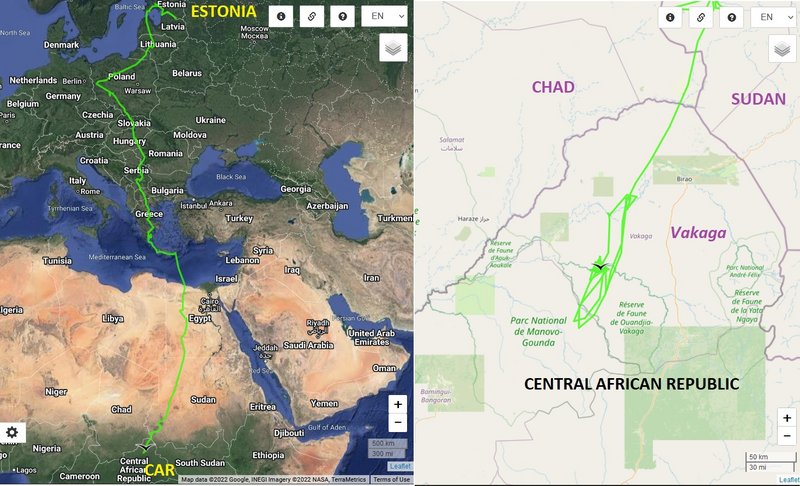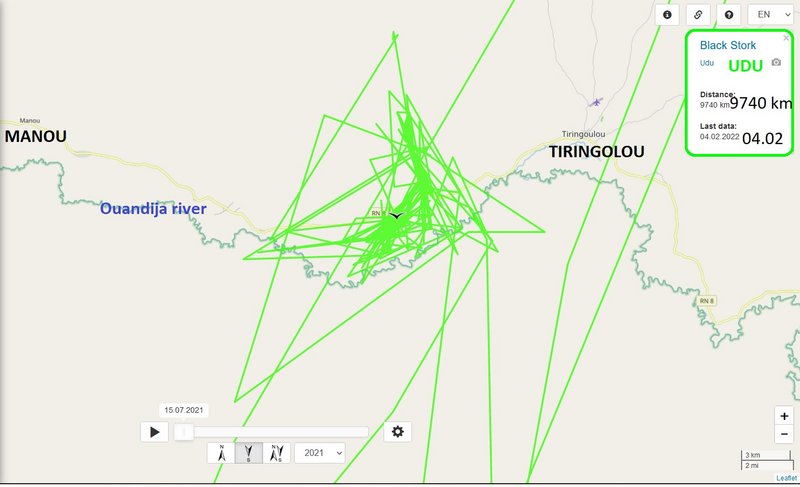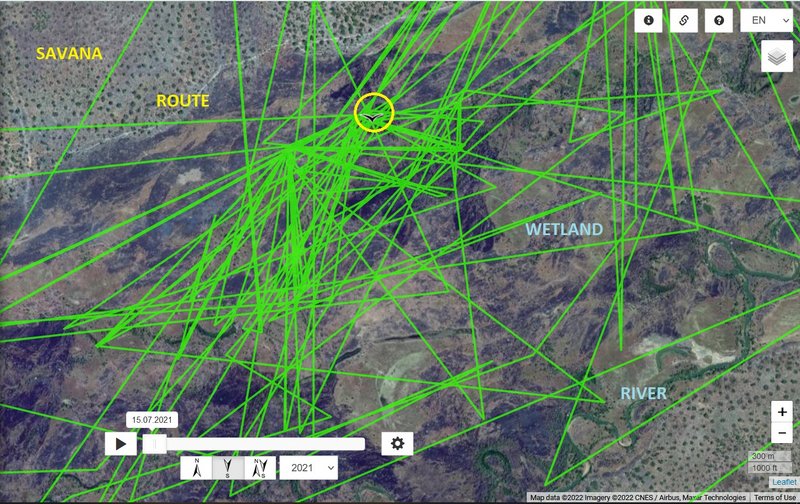 Site Admin
Posts: 8959
Joined: 29 Sep 2021, 09:38
UDU's
spring-summer migration 2022
(text - birdmap)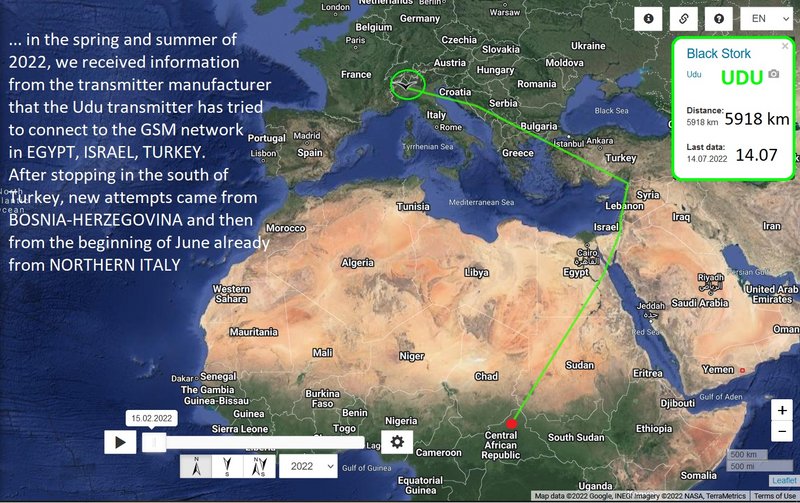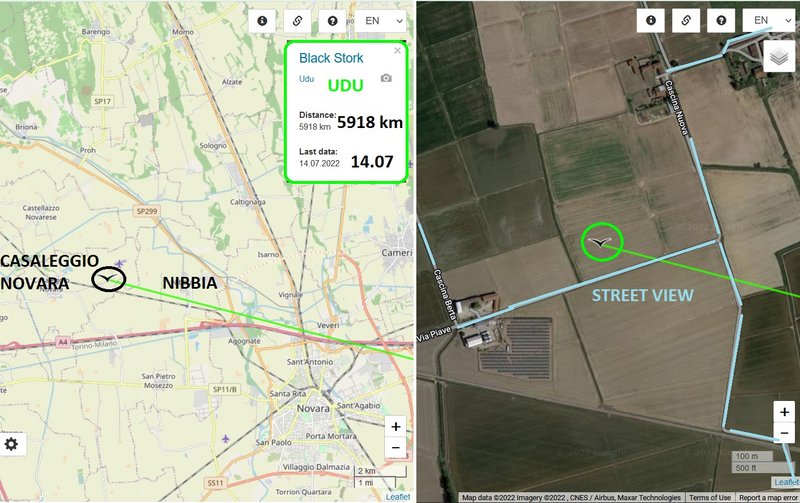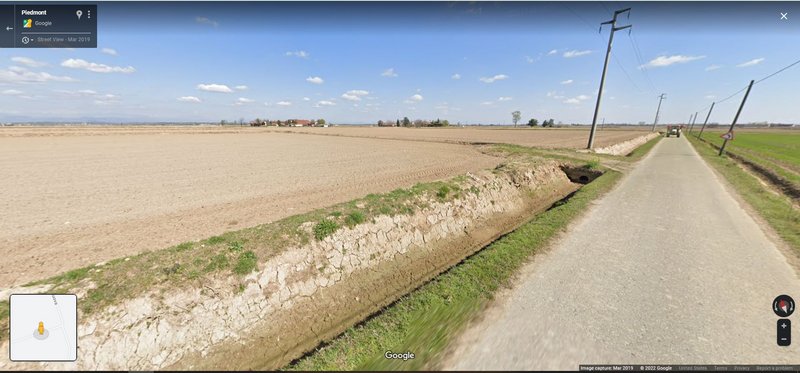 STREET VIEW
https://goo.gl/maps/VSTaLoGUvWHwucPZ8 image capture Mar 2019
summer data: birdmap update on 22.08 + 24.08 -
viewtopic.php?p=4021#p4021
autumn-winter migration 2022-2023:
viewtopic.php?f=65&t=90