How to upload image
please do not upload more than 3 images in one post
• Use (free) image hosting and sharing service (e.g.
https://picr.de/
,
https://postimages.org/
, ...)
Postimage:
• 1. Select image size 1600x1200
• 2. Select no expiration (default)
• 3. Click on "Choose images" and select the image you want to upload from the folder on your computer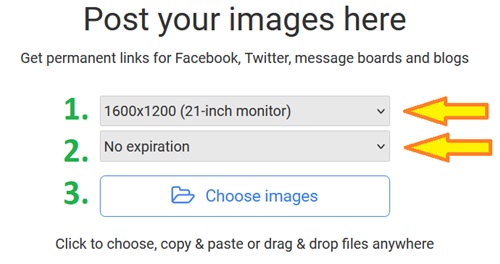 • When you click on the image, it will be uploaded and you will see sharing options
• Copy link for sharing in "Thumbnail for forums" by clicking on the blue and white icon on the right side and paste it to your post (ctrl+v).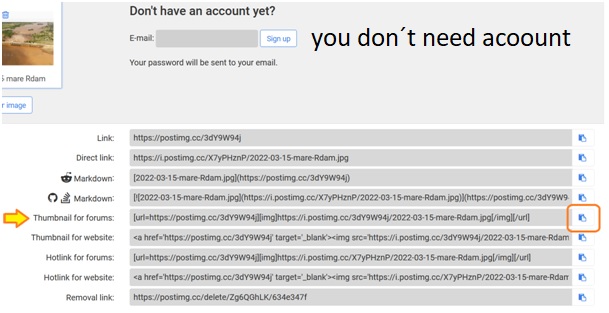 • In your post you will see only the thumbnail of your image, by clicking on it will be opened enlarged in the new tab of your browser
we are looking for an easier solution